Super Bowl Tailgate Party Details
Players Tailgate
The #1 rated Super Bowl weekend event multiple years running
The 2019 Players Tailgate, hosted and presented by Bullseye Event Group, has earned the reputation as one of the best pre-game Super Bowl experiences anywhere, where over 30 active players, celebrities and guests eat, drink and are entertained before the big game. Best described as a culinary experience, the Players Tailgate features all-you-can-eat gourmet dining, premium open bars and one of the most exquisite menus of any event.
One of America's most recognizable chefs, celebrity chef Guy Fieri, returns as host for the 2019 Players Tailgate, helping the top caterer in the country, chef Aaron May, create an incredible menu.
Get ready for the ultimate Super Bowl Party experience in Atlanta!
The Food:
Guy Fieri, the most recognizable Chef in America, returns to bring his signature recipes and style as the headliner to an exclusive all-you-can-eat menu for The Players Tailgate attendees again in Atlanta for the 2019 Super Bowl. This is Guy's fourth Players Tailgate (2016, 2017, 2018 and upcoming 2019) and each time he has upped the menu!
Guy Fieri can be seen on television almost every day on the Food Network. His shows include Diners, Drive-Ins and Dives, Guy's Big Bite, Guy Off the Hook, Dinner: Impossible, Guy's Grocery Games, Rachael vs. Guy: Celebrity Cook-Off, The Next Food Network Star, Ultimate Recipe Showdown, The Best Thing I Ever Ate and Minute to Win It, just to name a few.
2019 Chef Aaron May is a top chef in America can prepare an incredible meal for 2 to 200 people, in order to considered one of the best caterers in America you need to be able to create a meal for 2200 and have it as good as that meal for 2 to 200. That is why Aaron May is considered the BEST caterer in the US. Aaron has been part of The Players Tailgate for the last 5 years.
Chef May is classically trained in Paris at the Ecole Ritz Escoffier and is inducted into the Arizona Culinary Hall of Fame in 2010 as a "Chef Extraordinaire." He has been featured on Food Network's wildly popular Diners, Drive-Ins and Dives and TLC's Best Food Ever. His fiercely loyal fan base has recognized him with many local awards, including "Best Tapas" and "Best Speakeasy," and he has also garnered attention from national publications such as Food & Wine, Condé Nast Traveler, Sunset Magazine and USA Today.
A quick mind and a low threshold for boredom, which goes a long way toward explaining the restaurant empire he's building. Given his passion for food and irrepressible creativity, is why he is considered one of the top caterers in America.
The Venue:
2019 Players Tailgate venue for Super Bowl 53
One of the most prime locations for Super Bowl 53 in Atlanta, the Players Tailgate features a glass structure that will be located in the heart of everything Super Bowl weekend in downtown Atlanta.
Located at Pemberton Place, parallel to Centennial Olympic Park between the World of Coke, Civil Rights Museum and Georgia Aquarium, the glass paneled indoor/outdoor entertainment pavilion is just four blocks from the security perimeter of Super Bowl 53 host Mercedes-Benz Stadium, and the décor includes multiple marble bars, crushed red velvet banquettes and leather furniture. The stage where 2019 emcee Sage Steele will interview many of the current, active players will be one of the biggest statements that guests will experience, along with various other amenities, including:
Entire Pavilion Sisal Carpeted
State-of-the-art AV/lighting/speakers
Soft, plush comfortable leather furniture
Bathrooms
Heated/Air Conditioned
Large outdoor covered deck
Participating Celebrity Chefs:
2019 Players Tailgate Emcee:
Sage Steele, ESPN
The 2018 Host is something we take great pride in selecting. When you have had Michael Strahan, Erin Andrews, Charissa Thompson, Lindsey Czarniak and Jaymee Sire as your previous hosts; these are big shoes to fill. Each year we take our time, to find an Emcee that is on top of their game and one we feel our Players Tailgate guests will respond to. This year's 2019 selection is Sage Steele.
One of ESPN's most popular and respected commentators and hosts, Sage Steele currently serves as anchor for the 6 p.m. SportsCenter with co-anchor Kevin Neghandi. Aside from SportsCenter hosting duties, Steele also serves as the lead anchor for "SportsCenter: On The Road," on-site at some of the biggest sporting events in the world, including the NBA Finals, the Super Bowl, World Series, the Masters, the College Football National Championship and many more.
Before SportsCenter: On The Road, Steele showed great versatility, spending four seasons hosting ESPN's NBA Countdown, and had previously contributed to ESPN First Take, Mike & Mike in the Morning, and SportsNation.
2018 Players Tailgate DJ:
DJ Irie
As the first professional sports franchise DJ in the United States, DJ Irie is the official DJ of some of the most iconic brands in the world, such as Carnival Cruise Lines, the Miami Heat, Target, Mountain Dew Kickstart, Evian, Jamie Foxx and more, making himself one of the most established DJ's in the industry.
At the 2019 Players Tailgate at Super Bowl LIII, DJ Irie will be providing his world-class entertainment to help set the stage for the biggest and best pre-game tailgate in Atlanta before Super Bowl 53.
The 2019 Players Tailgate Menu:
Raw Bar Station
Lobster Rolls and Black Truffle Sliders
Oysters with Cocktail Sauce, Mignonette, Lemons and Green Tabasco
Jonah Crab Claws with Classic Louis Dressing
Caviar on Mini-Waffles with Creme Fraiche, Chives and Dill
Classic (but not too-classic) Shrimp Cocktail
Octopus and Shrimp Campachana with Saltines
Tune and Foie Gras Tataki with Aji Amarillo
Aaron May's Malibu Burger Co. Cheeseburgers
Stadium Classics
Artisan Sausages, Mustards, Soft Pretzels
Michael Voltaggio's Pastrami Short Rib
Served with Arroz con Mushrooms
Bird & Bone
Fried Chicken with Hot Sauces and Pickles
Fox Bros. BBQ
Whole Hog BBQ with ALL the Fixin's
Operation BBQ Relief
Prime Rib Sliders
Big Green Egg
Smoked Lamb Belly from chef David Rose
Guy Fieri's Taco Joint
featuring:
Carne Asada Tacos
Achiote Chicken Tacos
Bullseye Baby Back Ribs & Chicken Wings Bar
Chef Thiago Silva's Championship Chocolate Adventure
Previous Players Tailgate Hosts & Emcees
Jaymee Sire – 2017 Host & Emcee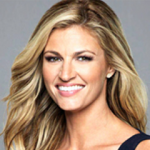 Erin Andrews – 2016 Host & Emcee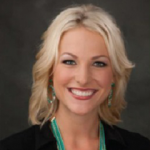 Lindsey Czarniak – 2013 & 2015 Emcee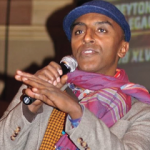 Marcus Samuellson – 2014 Host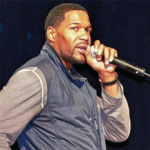 Michael Strahan – 2014 Emcee