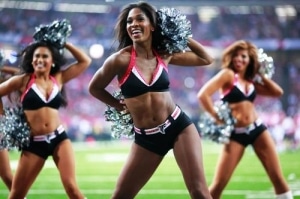 The NFL playoff picture is heating up, the following teams are currently in a position to make a good run to Super Bowl XLVII; Texans, Patriots, Patriots, Ravens and Bronco's in the AFC and 49ers, Falcons and Packers from the NFC, all look like division winners.
The Redskins have theedge in NFC East with the Cowboys hanging on by a thread.  Wild card teams include; the Colts and Bengals in the AFC and the Seahawks are locked in in the NFL. Vikings, Bears, Giants and Cowboys have a chance for the final Wildcard spot in the NFC.
Super Sunday Game Prediction
It's really great to see some new teams in the playoffs this year, the Redskins, Seahawks and Bengals all have a chance to make some noise.
My thoughts are that the final two teams left to battle will be the Atlanta Falcons and the Denver Bronco's, Matty Ice vs Peyton Manning for Lombardi Trophy in New Orleans on Sunday February 3, 2013 inside the Mercedes-Benz Superdome. Then, the Falcons win the game with an Asante Sammuel interception for a touch down in the fourth quarter to close it out.
Current Odds to win the 2013 Super Bowl XLVII
7 to 2 – Denver Broncos
4 to 1 – New England Patriots
6 to 1 – Atlanta Falcons
6 to 1 – San Francisco 49ers
8 to 1 – Green Bay Packers
10 to 1 – Houston Texans
10 to 1 – Seattle Seahawks
20 to 1 – Washington Redskins
25 to 1 – Baltimore Ravens
40 to 1 – Dallas Cowboys
50 to 1 – Chicago Bears
50 to 1 – Cincinnati Bengals
60 to 1 – Indianapolis Colts
80 to 1 – New York Giants
100 to 1 – Minnesota Vikings
Falcons Cheerleaders on Making the Team