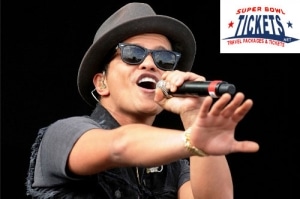 New York / New Jersey – The NFL announced today that the smooth sounds of Bruno Mars will be featured as the headline artist for the Pepsi Super Bowl halftime show that will take place on Sunday 2/2/2014 at MetLife Stadium in East Rutherford, New Jersey.
In just a few short years Bruno Mars has created such hits as: Gorilla, Treasure, When I Was Your Man, Locked Out of Heaven, Count On Me, Marry You, Moonshine, Runaway Baby, Just the Way You Are, It Will Rain Grenade, Just the Way You Are, The Lazy Song, Young Girls, Talking to the Moon, Natalie, When I Was Your Man to name the best.
As with any feature performer, this day is very special, it's not uncommon to see a few "special guests" on stage with the headline entertainer.
Cool Facts About Bruno Mars:
His real last name was Hernandez
He was once an Elvis impersonator in Hawaii
He is the son of a Philippine dancer and a Puerto Rican Jewish percussionist
Changed is last name to prevent from being stereotyped as a Latin artist in Hollywood
he was recently featured on the cover of popular Men's Magazine, GQ
What: Pepsi Super Bowl XLVIII Half-time Show with Bruno Mars
Location: MetLife Stadium in East Rutherford, NJ
Date: Sunday February 2, 2014 approximately 8:00pm EST
Game Tickets: Call 1-866-881-5375 -> Click to Send a Ticket and Package Request
Super Bowl Announcement – Bruno Mars Pepsi Halftime Show 2014