With big events, comes the social media entertainment. Luckily for NFL fans, the Super Bowl is no different. As we head toward Super Bowl LI in Houston, check out some of the best tweets from Super Bowl 50 in San Francisco.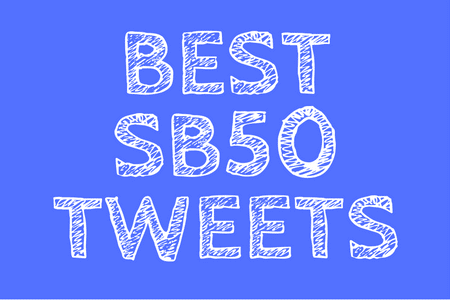 Commercials
If you took too much of the constipation drug from the 2nd quarter, ask you doctor about Xifaxan

— Ken Jennings (@KenJennings) February 8, 2016
Well, we've already hit the over on "number of times I want to see Kevin Hart" #SB50

— Tommy (@tomcat340) February 7, 2016
Make the walking intestine fight the puppy monkey baby on PPV

— Blake Lyman (@BLymanWarrior) February 8, 2016
Halftime Show
When Bruno Mars & Beyonce are performing on the other side of the stadium pic.twitter.com/WACPnYXdVi

— Joanna Hausmann (@Joannahausmann) February 8, 2016
"coldplay with other guest stars" pic.twitter.com/NWciSxMSsx

— Lana Berry (@Lana) February 8, 2016
Peyton Manning
Peyton manning watching his team win rn pic.twitter.com/f8FuzBT3Ka

— Koda (@mckayholt) February 8, 2016
Check the Super Bowl off your bucket list by booking your travel package to Super Bowl LI today! Luxurious hotels, the 2017 Players Tailgate and more!