Super Bowl 57 Arizona Travel Packages
We have the largest inventory of hotel & lodging options combined with official NFL game tickets as compared to any other source. Reservations for hotel package options for the 2023 Super Bowl in Arizona are available NOW!
Important Note! Every hotel we offer will have an on-site travel concierge ready to assist you and your group with transportation needs and everything you can think of to help create the most memorable game day experience possible.
Our team began in 1988 and has helped the industry evolve into the $16 billion business it is today. As our business has grown over the past 25 years so have our relationships and credibility with our clients. This tenure ensures you the best purchasing experience, deliverability and peace of mind when choosing to attend these iconic events. We have been regarded as the most cost effective, user friendly and customizable ticket and travel group in the industry. We are communicators and will speak credibly to any ticket and travel option of interest.
The Phoenician
Resort
If the height of luxury is your game, then The Phoenician is for you. The #1 luxury resort in Phoenix, stay here and you will enjoy stunning accommodations at the foot of Camelback Mountain. With breathtaking views and a full eight dining venues right on the property, the weekend will be that much more
Read More
special with the comfort and extravagance of The Phoenician. With the gold standard J & G Steakhouse as well as the more chill Mowry & Cotton, your weekend will be taken to a new level.
Phoenician Resort
Package Includes
The Embassy Suites Phoenix Biltmore Hotel
If you are looking for the ideal location to stay when you go to enjoy the Super Bowl in Phoenix, the Embassy Suites Phoenix Biltmore has it all. In the center of one of the nation's most affluent neighborhoods, enjoy attractions like Old Town Scottsdale, Camelback Mountain, and Chase Field while you make the most of your Super Bowl
Read More
weekend experience. The Omaha Steakhouse and Lounge serves lunch and dinner, and is the perfect place to unwind after a day of sightseeing. With lighter bites, seafood, and delicious steaks, there is something for everyone.
Embassy Suites Phoenix Biltmore
Package Includes
The FOUND:RE
Downtown Phoenix Hotel
FOUND:RE Hotel Downtown Phoenix is a reinterpretation of the boutique "art hotel" concept. Situated Downtown Phoenix, FOUND:RE Phoenix is a perfect destination for Super Bowl weekend to hang out and discover all the amazing places Downtown Phoenix has to offer. The rooftop bar on the FOUND:RE Hotel Downtown Phoenix is the
Read More
hottest/most popular rooftop bar in Phoenix.
FOUND:RE Downtown Phoenix
Package Includes
The Canopy Hilton
Scottsdale Old Town Hotel
Canopy by Hilton Scottsdale Old Town is in the heart of the shopping and entertainment district with dozens of premier shops, dining, and nightlife options. Canopy Scottsdale Old Town's restaurant is rooted in Southwest cuisine, and the rooftop pool is a sunny perch for viewing Camelback Mountain. Complimentary evening tastings of
Read More
regional beer, wine, and spirits.
Canopy Hilton Scottsdale Old Town
Package Includes
Super Bowl Packages & Tickets
Interested in attending the Super Bowl? Send us a note about what you are looking for.
Top Selling Super Bowl Packages
We are gearing up for Super Bowl 57 in Arizona! Ticket and hotel packages for 2023 are AVAILABLE. Please call us Toll Free at 1-877-462-0155 for more information and to reserve your exclusive "All Inclusive" game package.
Whether you are a fan interested in creating a custom experience or you are putting together a corporate trip to the big game, our staff of sports travel professionals are here to assist you.
Our motto is "We Do The Work, You Just Show Up"! Let us send you a custom quote, begin by clicking the Instant Ticket Package Request Button.
Latest Posts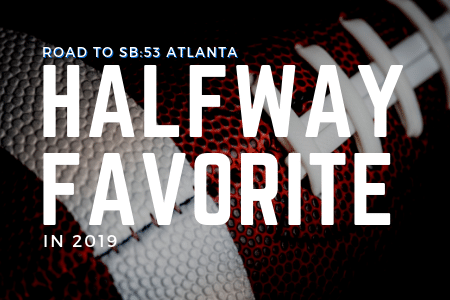 As we begin to embark on Week 9 of the 2018 NFL season, we are officially halfway through the Road to Super Bowl 53 in Atlanta. So as we prepare to hit the home-stretch of the football season, what teams are looking like odds-on favorites to head to Atlanta in February 2019?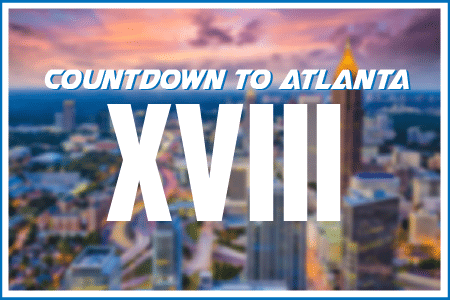 Once again in 1984, the Washington Redskins would return to the Super Bowl as defending champions. The Road to 2019 Super Bowl in Atlanta continues, this time squaring off against the AFC Champion Los Angeles Raiders in Super Bowl XVIII.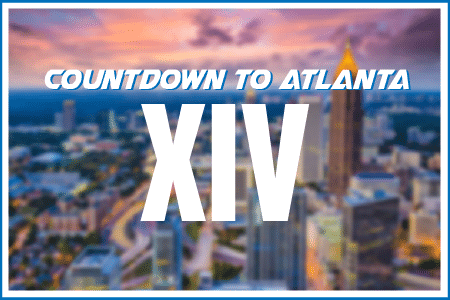 The Los Angeles Rams make their first appearance in Super Bowl XIV against the Pittsburgh Steelers. The road to Super Bowl 53 in Atlanta hits the Rose Bowl once again.